HOSA's inter-curricular program fosters a culture of learning, discovery, and hard work. HOSA members look to prepare for their futures and many continue their education into the postsecondary/collegiate level. HOSA's scholarship program is designed to support member's pursuit of a higher education and reward outstanding members with scholarships.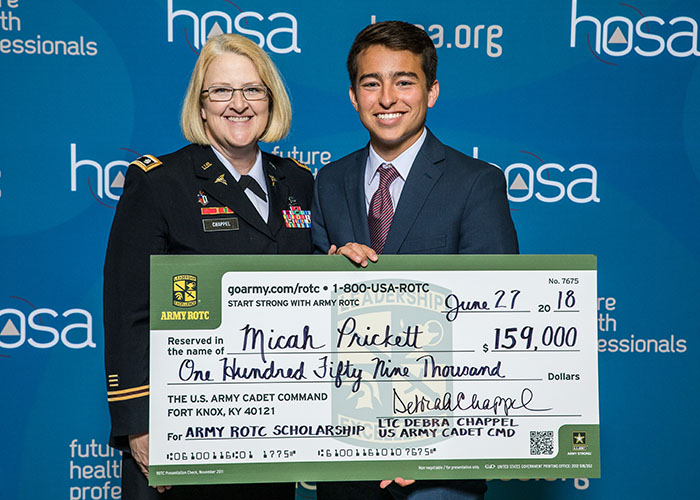 Each year over $50,000 in scholarship money is given out at the National Level and over $350,000 given out nationwide. Scholarships are provided by sponsors such as:
Nursing Spectrum
Kaiser Permanente Healthcare Issues Exam Scholarships
National Technical Honor Society
National Consortium on Health Science Education
Delmar
Philip R. Patton (HCA – Hospital Corporation of America)
U.S. Public Health Service
HOSA General Scholarship Fund
And more!
There is one scholarship application for any member interested in applying for a scholarship awarded on the national level. Applications and supplemental documentation must be received by National HOSA no later than April 1 of the year in which you are applying in order to be considered. The Awards Committee will make the final decision on scholarship awards and scholarship recipients will be announced by May 1. Those receiving scholarships on the national level will be recognized during the general sessions of the National Leadership Conference.
HOSA, Inc. Scholarship Application (On Tallo)